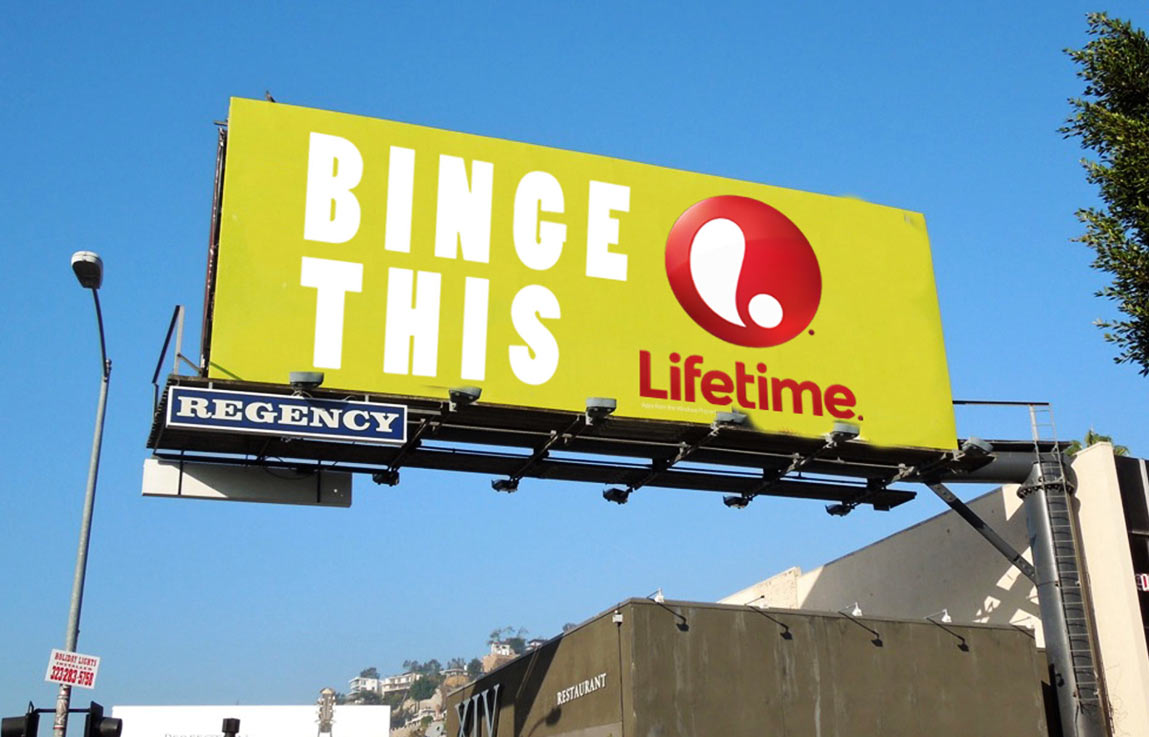 Disruptive. Defiant. And different. Always Different.
Lifetime is why the world loves television (yes, television) again.
Scripted. Unscripted. Real-life. Fantasy. Drama. Original movies. Docs.
Lifetime lives out of the box.
Compulsively watchable, we defy expectations, not to mention convention.
We feed the buzz. On the web. And off the web. Everywhere from the street, Twitter, Slate, Crushable, NPR, Gawker, and more. Lifetime.
All attitude. All the time.